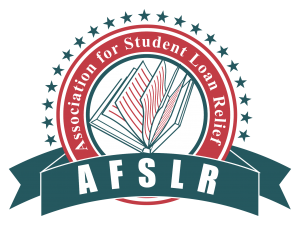 AFSLR CERTIFICATION
GotZoom is a member of the Association for Student Loan Relief (AFSLR) – the leading association of professionals associated with the sole purpose of assisting Americans burdened with student loan debt. The AFSLR exists as a resource to assist both member companies and individuals. It is comprised of companies that are committed maintaining the highest ethical standards and are in compliance with the organization's a stringent Code of Ethics.
Benefits of Membership: the AFSLR provides member companies consistent updates covering federal repayment programs as well as industry trends and developments. It also maintains an industry-leading training and certification function. At GotZoom, we leverage this program to ensure our employees have the required industry knowledge and program expertise.
GotZooom is a privately held company which means we have the latitude to be a "customer first" organization. We are not driven to deliver short-term financial results (such as quarterly earnings) like many of our competitors. As a privately held company, we can address the needs of our customers first. The first step in creating a customer first culture is maintaining a robust training and certification function for our employees. After all, we specialize in simplifying a complicated subject, so our people need to be experts.
CUSTOMER SERVICE & FIXED OPERATIONS
Administering programs which involve the Federal government (the U.S Department of Education) requires a processing function which is both disciplined and focused on continuous improvement. Our Fixed Operations team is the department which is responsible maintaining our ability GotZoom.
STUDENT LOAN PROFESSIONALS
Certified Student Loan Professionals: graduates of the program have met important industry requirements and demonstrated comprehensive knowledge of the federal programs.
Many AFSLR companies require both Customer Service and Program Advisers to be CSLP certified. At GotZoom, we go one step further to be certain the company delivers a superior customer experience. Every functional team at GotZoom is led by AFSLR certified personnel.